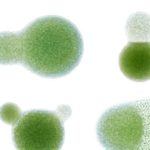 Perfect Protists
Revealing the hidden secrets in a cup of pond water
About our role:

We look at tiny creatures made of just a single cell, which we call protists. We collect samples from around the UK and then reveal their genetic secrets in the lab – sometimes discovering completely new species!

Read more

When you think of life on Earth, you might picture animals, plants – maybe mushrooms. But there are millions of tiny creatures, hidden to the naked eye, that live in and around us. We're not talking about bacteria, however. We're talking about species that are more like us, but exist usually as single cells, in millions of different forms, in every part of the planet.

We want to know more about how they live and what they do.

For an introduction to protists, you should watch this wonderful video made by the BBC and our star scientist, Dr Sally Warring: https://m.facebook.com/watch/?v=130299002264050&_rdr

Sally has also made some fantastic videos available on YouTube.

Photos of our equipment:

Photos of our workplace/work:

Monthly team update - March 2021:

It's been a busy month for EI.

Protists are tricky things to work with, mainly because they are all so different to each other. There are likely millions of species of them, some with thick cell walls, others with hard glass-like casings. This makes it difficult to extract DNA and read their genomes. To add to that, even though they're just a single cell, many of them have genomes even bigger than our own!

Our scientists have been working hard to get the protocols to read protist DNA right, using lots of different machinery such as cell-sorting robots and DNA sequencers.

We've also just hired Dr Sam Rowe, a public engagement expert who is going to be helping us tell the story of protists to the world!
---
---
---