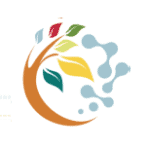 Woodland Wonders
The natural place for science
About our role:

Wytham Woods is acting as a 'Genomic observatory' in the Tree of Life project, meaning that we are aiming to sequence the genome of every species in Wytham Woods!

Read more

Forests and woodlands are the most biodiverse and complex terrestrial habitat in the UK. Home to thousands of iconic and specialist animals, plants and fungi, our ancient forests and woodlands are also deeply entwined with our cultural heritage. But our woodland fauna and flora are under threat due to land-use change, invasive species, climate change and pathogen outbreaks. Understanding and predicting these changes, and mitigating some of them, will require an understanding of how each species responds to challenges at a cellular and molecular level. Reference genomes are fast becoming an essential toolkit in 21st century biology, capable of increasing our understanding in a wide range of fields such as developmental biology, physiology, ecology and behaviour. For example, we can ask which genes are switched on or off in response to an environmental challenge. This requires sequencing the RNA made by each gene and identifying these by comparing them to the genome sequences. Investigations of genetic variation within a species, such as may be used to detect if populations have been fragmented or merged, also require high-quality reference genomes.

Photos of our equipment:

Collection and identification stage:

We use a range of collecting strategies across the many diverse habitats of Wytham Woods. These include 'traditional' methods such as catching insects with a net! Often, finding the insect is the easy part, the tricky bit is identifying it as there are many thousands of different species, some of which look identical to each other. For these tricky species, we often get help from experts who have specialist knowledge in a particular group of species. We also use different identification methods such as temporary 'knockdown' so we can examine them under a microscope or DNA barcoding.

Preparation stage:

Specimens are 'snap-frozen' on dry ice (the solid form of carbon dioxide which is about -78 degrees Celsius) to preserve the DNA. A petri dish sits on the dry ice to form a 'cooling arena' where specimens are frozen. The metal cooling rack rapidly cools the sample tubes which the specimens go into. Once they have been frozen, we keep them in a -80 degrees Celsius freezer until they are ready to send to the Sanger institute for DNA extraction.

Photos of our workplace/work:

Monthly team update - June 2021:

We have a very exciting update this month! We have now collected, identified and preserved over 1000 species for full genome sequencing! Species number 1000 is the snakefly Xanthostigma xanthostigma. These bizarre insects are very elusive and rarely seen, probably because they spend most of their life up in the canopy of trees.
---
---
---