How will the Darwin Tree of Life benefit the public? What are the biggest challenges the project has faced? And how much DNA can you really get from a protist?
The University of Edinburgh's BioPOD, a podcast by the School of Biological Sciences, chose to interview Professor Mark Blaxter and Dr Alex Twyford about the Darwin Tree of Life project in May 2021.
Professor Mark Blaxter is Programme Lead for Tree of Life Programme, and Dr Alex Twyford is an evolutionary biologist working at the University of Edinburgh who is interested in speciation and adaptation in flowering plants. They are both heavily involved in the Darwin Tree of Life project.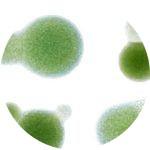 Professor Blaxter and Dr Twyford discuss the benefits of the project, and how "sequencing life for the future of life" can improve our understanding of genomes, and global conservation efforts.
They also touch on the potential resources hidden within genomes, such as spider's silk: if we could recreate the unique chemistry that makes spider silk extremely strong and sticky, what uses could that information have in our daily lives?
You can also hear them discuss the benefits of keeping the data open and available online.
You can listen to the full interview (59 minutes) now.