Profile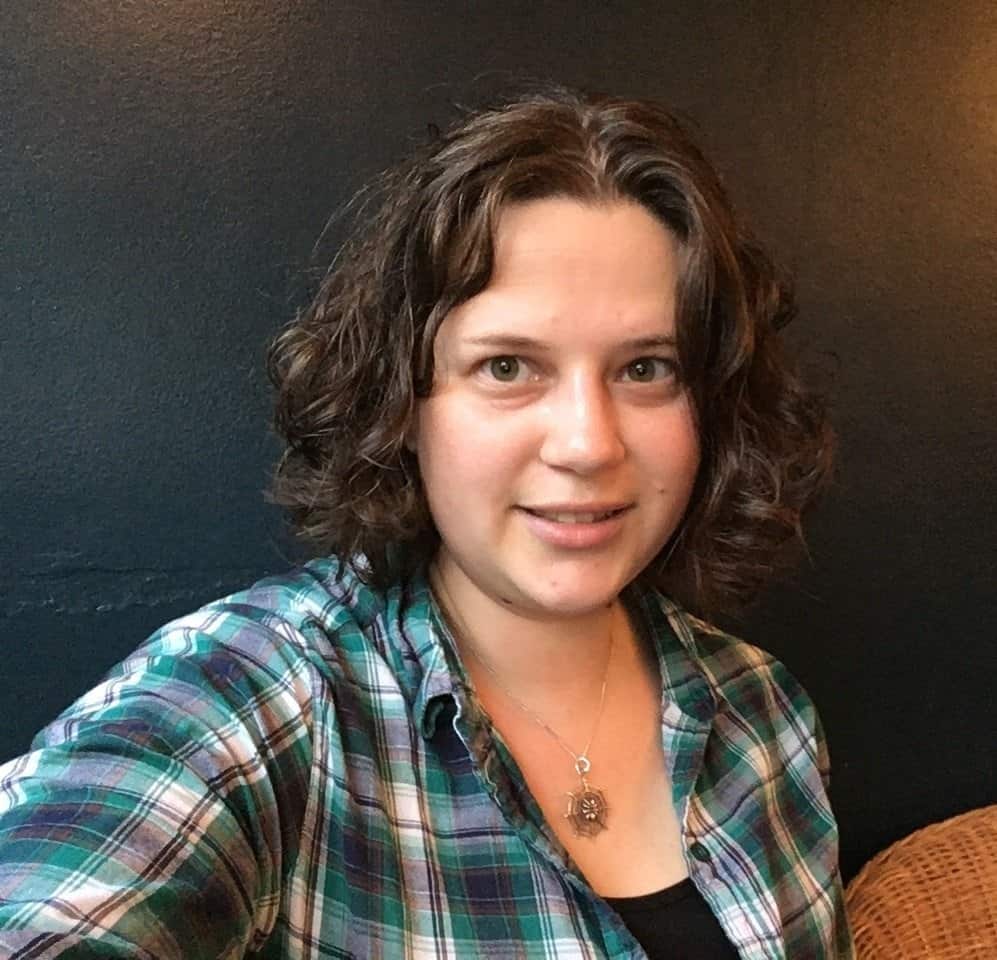 Michelle Strickland
Curriculum Vitae
Education

– Sydney Smith Secondary School
– Wyke Sixth Form College
– University of Nottingham (undergrad and PhD)

Qualifications

– 10X GCSEs inc. Combined Sciences, Maths, English & French
– A-levels: Biology, Chemistry, Maths (Geography AS-level)
– Undergraduate Biology Masters degree (normal 3-year course + extra 1 year)
– PhD

Work History

– Cleaner for an elderly relative (part time)
– Till worker at a wholesale warehouse (part time)
– Lettings assistant (short term contracts)
– Pub bartender (part time)
– Lab demonstrator (undergrad Biology)
– Exams invigilator (occasional)
– Research administrator (short term contract)
– Research assistant (short term contract)

Current Job

Advanced Research Assistant (Lab Technician) for the Tree of Life Programme

Employer
Michelle Strickland is a member of:
About Me:

I'm a research and development scientist working in the Tree of Life labs at Sanger in Cambridge. I help to process the thousands of weird and wonderful samples ready for DNA and RNA sequencing, and develop methods to improve the amount and quality of DNA we can extract.

Read more

I grew up in "the North" and was the first in my family to go to University, where I studied Biology. I enjoyed it so much I was accepted onto a funded programme for a PhD, researching spider silk (now known as "spider butt ropes"). It was never my aim to become a Doctor, I just went with the flow.

After my PhD I moved to Aberdeen for a short summer contract researching the interactions between honey bees and the Varroa mite. A large enough number of mites in a hive can kill the whole hive – bad for the bees, bad for us! I was then offered my current job at the Sanger Institute so I moved back south.

I now live with my partner in a small village. When COVID isn't a thing we like to explore the UK and Ireland by train – on one trip we visited all 5 capital cities by train and ferry! We're hoping to go back to Scotland soon. At weekends I fly gliders (unpowered airplanes) – it's a cheap way to fly and using the wind and weather to stay in the air is a fun challenge! I'm aiming to get good enough to enter some UK flying competitions and maybe one day qualify for the Women's World championships!

My Work: I'm a "wet-lab" scientist at the Sanger Institute in Cambridge. My work involves handling samples, reagents and enzymes, and developing ways to improve the methods we use to extract DNA for sequencing.

Read more

As Tree of Life are going to sequence the DNA of all eukaryotic organisms (everything that isn't bacteria, virus or archaea) we have a lot of work to do! We need to develop ways to extract lots of high quality DNA from hundreds of different types of organism and then scale up to sequence 70,000 species – we could do it by hand, but it would take a few decades.

The team are split into roles, and I'm at the beginning of the process. I select samples from our samples database – these could be new to our process, or samples which we need to "repeat" because they didn't give us enough good DNA to send to sequencing. I collect the samples from a -70C freezer and assess them: small samples are put back in the freezer in a tray "ready for DNA extraction"; larger samples are cry-disrupted. In a nutshell, I freeze them with liquid nitrogen and hit them with a big hammer. The powdered samples are then added to the "ready for DNA extraction" tray in the freezer.

Some samples are split between different processes – all will go through DNA extraction, but some samples are large enough to be split between DNA, RNA and Hi-C (a clever way of sequencing that helps build the structure of chromosomes). If a sample is too small we may need extra samples to make sure we generate enough data for that species.

Once DNA is extracted I aliquot DNA for sequencing and deliver it (and some paperwork) to my Scientific Service Representative (also known as Liz!) who checks the data and directs the sequencing team to process the DNA.

I'm currently solving this problem:

Because fieldwork doesn't always come with a -70C freezer, our colleagues can't always store or post specimens in the most ideal way (quickly freezing in liquid nitrogen and storing at -70C, then posting buried in a box of dry ice or couriered in a canister pre-cooled with liquid nitrogen).
I'm currently testing some hoverflies stored in different preservatives and frozen at -20C in someone's kitchen freezer to see if I can still extract lots of lovely long DNA fragments. The results will allow me to advise which preservatives work best with insects and if we can recommend storing in a normal freezer. Next steps might be to test on a different type of sample (e.g. molluscs like snails or clams) or test the same samples at fridge or ambient temperatures. We may discover that freezing is not essential, which would be great for many reasons.

I'm currently working on these species doing this:

Everything? There's over 1000 currently in our database (meaning they are in our freezer in the lab or have already been processed).
My Interview

How would you describe yourself in 3 words?

Squisher of things

What or who inspired you to follow your career?

I love being able to explore and ask questions such as "how does this thing work?". Every time I learn something I also learn there is more detail to understand.

What was your favourite subject at school?

Science and Design/Technology

What did you want to be after you left school?

I didn't have an aim, I've always followed my gut feeling.

Were you ever in trouble at school?

Not really, but I was told off for wearing really high heeled boots.

If you weren't doing this job, what would you choose instead?

I might start my own business, or retrain as a pilot.

Who is your favourite singer or band?

Nightwish - a Finnish symphonic metal band

What's your favourite food?

Authentic Chinese - I love hot pot and xiao long bao (soup dumplings).

What is the most fun thing you've done?

Travel by train from Shanghai to my home in the UK - it took nearly a month, stopping for a couple of days in each capital city I passed through.

If you had 3 wishes for yourself what would they be? - be honest!

3 day weekend every week, my own house, teleportation device.

Tell us a joke.

Why was the mushroom always invited to parties? He was a fungi!

My profile link:
https://ias.im/u.282278
---
---
---
---