Profile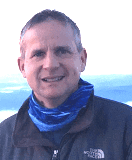 Owen Lewis
My CV
Education

Oldcastle Primary then Brynteg Comprehensive School, Bridgend (South Wales); Biology undergraduate at the University of Oxford;
PhD at the University of Leeds

Qualifications

1 'O'Level and 8 GCSEs; A Levels in Biology, Geography and Chemistry; AS Level Maths; Undergraduate degree in Biological Sciences; PhD on the Ecology and Evolution of Butterflies at the University of Leeds

Work History

Volunteer warden, Kenfig Pool and Dunes National Nature Reserve; Assistant at Duffryn Gardens tropical butterfly house; Ecological consultant for Butterfly Conservation and the Countryside Council for Wales; Postgraduate Research Assistant on butterfly ecology; Postdoctoral researcher on tropical insect diversity; University Lecturer then Professor of Ecology

Current Job

Professor of Ecology in the Department of Zoology at the University of Oxford.

Employer
Owen Lewis is a member of:
About Me:

I am very lucky to be paid to do what I love: studying insects and rainforests (sometimes at the same time)

Read more

I live in a small village about 30 miles from Oxford with my wife and three children (aged 18, 16 and 13), Alys the dog and Tigersocks the reclusive house cat. If I'm not doing biology stuff or ferrying my kids to their social and sporting engagements then I am probably out spotting wildlife and/or running in the countryside.

My Work:

I work at the University of Oxford where I study the ecology of plants and animals and teach Biology to undergraduate students

Read more

As Professor of Ecology I'm involved in lots of different research projects in the UK but also in tropical countries around the world. So the Darwin Tree of Life project is just one part of my work, but an important one. I'm an ecologist so am still learning a lot from my fabulous colleagues about what genomes are, how they are studied, and how we might benefit from studying them.
My Interview

How has your work progressed recently?

Great. we've been able to make progress on our projects despite the lockdown

What have you got planned for your research over the next year?

I'm hoping to spend more time collecting data in the field.

How would you describe yourself in 3 words?

Welsh butterfly enthusiast

What or who inspired you to follow your career?

My Dad, who was one of my Biology teachers! Also David Attenborough of course.

What was your favourite subject at school?

Biology and Geography

What did you want to be after you left school?

A scientist studying butterflies in the rainforest

Were you ever in trouble at school?

Did I tell you my Dad was one of my teachers?

If you weren't doing this job, what would you choose instead?

Outside half in the Welsh rugby team

Who is your favourite singer or band?

David Bowie

What's your favourite food?

Mexican, Indian or Thai food

What is the most fun thing you've done?

Scuba diving or snorkeling on a coral reef takes some beating

Tell us a joke.

Why did they award the scarecrow a Nobel prize? Because she was out standing in her field.

My profile link:
https://ias.im/u.285352
---
---
---