Profile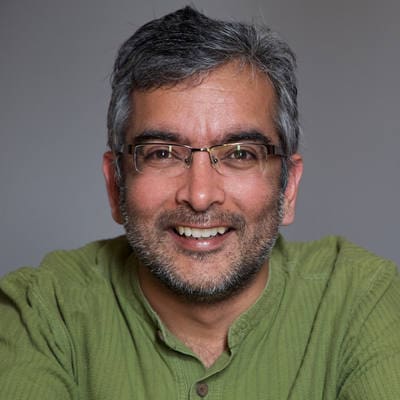 Sujai Kumar
My CV
Education

* High School (Science): Sardar Patel Vidyalaya, New Delhi, India
* Undergrad (Information Systems): Birla Institute of Technology and Science, Pilani, India
* Masters (Educational Psychology): The University of Illinois at Urbana-Champaign, USA
* Masters (Informatics): The University of Edinburgh, UK
* PhD (Evolutionary Biology): The University of Edinburgh, UK

Work History

* Animator for a multimedia CD on AIDS education
* Illustrator for a Mathematics Textbook
* Software Developer
* Mathematics Middle School Teacher
* Research assistant for educational project
* Teaching assistant for college course on simulations
* Complex Systems Researcher
* Scientist studying genomes

Current Job

Employer

Tree of Life Project, Wellcome Sanger Institute
Sujai Kumar is a member of:
About Me:

I grew up in India, love dark chocolate (yes, even 99% cocoa), like to sing, doodle a lot, and I care about doing good science that helps humanity.

Read more

I grew up and lived in New Delhi till age 17, a city with a population of 20 million

So now I quite enjoy living in Scotland, where the total population is only 5 million ie one-fourth that of Delhi!

I trained as a software/IT person in my undergrad, but I really liked teaching, especially Mathematics. So I became a mathematics teacher for a while, helped illustrate a textbook for middle school, and did a degree in Educational Psychology.

I sing for fun but I can't sight-read sheet music so I can only sing what I can memorise. I was in the chorus of a musical about Penicillin in the Edinburgh Fringe festival in 2018, called The Mould that Changed the World!

In my spare time, I sometimes conduct walking tours of Edinburgh, talking about the fabulous science and scientists associated with this city, including Dolly the Sheep, John Napier (who invented logarithms), Sophia Jex-Blake (the first woman to study medicine in the UK), and James Clerk Maxwell (the creator of the first colour photograph).

My Work:

I look for interesting patterns in DNA sequences of many different species of animals, plants, fungi.

I'm currently solving this problem:

The Darwin Tree of Life project will create more DNA genome resources than any other project. I'm trying to make the huge amounts of information easily searchable.

For example, people might want to look for information on the DNA of the species Felis catus (the domestic cat), or they might want to search for all the different species of cats in the genus Felis (domestic cat, wild cat, jungle cat, etc.), or even the bigger group Carnivora (i.e. all carnivores, including cats, lions, wolves, otters, bears, meerkats, etc).

The search tools I am making will allow people to search for all kinds of information at any level. These tools will allow us to understand which bits of DNA are the same in different species and therefore likely do the same things, and which bits are different and likely to be responsible for the differences between species. This way of looking at DNA data is also known as comparative genomics.
My Interview

How has your work progressed recently?

Work has gone well, but I miss being around my workmates thanks to the pandemic

What have you got planned for your research over the next year?

Make tools to analyse the hundreds of new insects/plants/fungi/protists that we will be sequencing

How would you describe yourself in 3 words?

DNA-wrangling keyboard monkey

What was your favourite subject at school?

Mathematics

What did you want to be after you left school?

Animator for Disney

Were you ever in trouble at school?

Yes, a group of us got suspended for rubbing a scooped watermelon on someone's head. I'm extremely embarrassed about this now so please don't ask any questions about this!

If you weren't doing this job, what would you choose instead?

Something to reduce the climate catastrophe

Who is your favourite singer or band?

I used to be obsessed with the Beatles and could sing/quote ALL their lyrics. Now I'm more eclectic

What's your favourite food?

Dosa! (thin crispy rice and lentil crepes with spicy fillings from South India)

What is the most fun thing you've done?

A canyon swing in NZ

My profile link:
https://ias.im/u.282281
---
---
---