Profile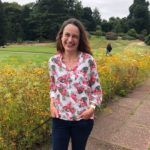 Alexandra Davey
My CV
Education

Educated at Wallington High School for Girls, Surrey
BA (hons) Biological Sciences at Wadham College, University of Oxford
DPhil (Systematics of Thomandersia Baill.) at University of Oxford

Qualifications

GCSE English, Maths, Double Science, History, Geography, French, German, Technology with Art – these helped me choose my A level subjects and also to get an offer of a university place

A level Biology, Chemistry, Physics, Maths; AS level Environmental Science – these helped me to refine my areas of interest and to get a place at university

BSc (hons) Biological Sciences 1st class – this got me into my DPhil studies

DPhil – this helped me get all my subsequent jobs!

Work History

Research Coordinator, Frontier-Cambodia (2004-5)

Taxonomy consultant, Edinburgh Centre for Tropical Forests (2005)

Postdoctoral Research Assistant to the Regius Keeper, Royal Botanic Garden Edinburgh (RBGE), (2005-13)

Freelance Research Highlight Writer, Macmillan Scientific Communications, (2012-18)

China Programme Coordinator, RBGE (2013-18)

Science Policy and Impact Officer, RBGE (2018-date)

Current Job

Science Policy and Impact Officer, RBGE

Employer

The Royal Botanic Garden Edinburgh is a world renowned scientific botanic garden, with important living and preserved plant collections, including many threatened species. We work in more than 35 countries around the world. We carry out discovery science, evidence-based conservation, and inform and engage the public with the world of plants. All our science activities are targeted at responding to the biodiversity crisis and climate emergency, helping people across Scotland and the world to live sustainable, and supporting their health and wellbeing through plants.
About Me:

Ex-globetrotting botanist, now Science Policy and Impact Officer at RBGE

Read more

I live in sunny East Lothian with my husband, two daughters and three greedy guinea pigs. I love my garden – for growing things, watching wildlife and just sitting in. I also write and practice pilates. I am passionate about preventing climate change and addressing inequality, locally, nationally and internationally. I love a G&T and a good Thai curry.

My Work:

My role involves targeting science activities at the Royal Botanic Garden Edinburgh to solve important global issues, such as climate change and biodiversity loss, and communicating our science to the public and politicians.

Read more

I've done a range of activities in my life as a plant scientist. I started out doing a PhD in plant systematics–working out the relationships of a group of species from central Africa.

I then spent a year running a biodiversity surveying programme in Cambodia, and few years based in Edinburgh project managing Darwin Initiative capacity-building and forest inventory projects in the Republic of Congo.

After that I moved into palynology–the study of pollen. I used pollen from the present to study the relationships between plants and how their reproductive structures might have evolved in response to evolutionary events. I also used fossilized pollen from sediment cores dating back tens of thousands of years to reconstruct past vegetation communities and climates in the Mountains of Southwest China biodiversity hotspot.

I have also worked part-time as a freelance writer and science communicator.

Since having a family and settling down (!) I have moved into more of a desk-based strategic role, aiming to target RBGE's science activities at national and global priorities, and communicate the impacts of our science to audiences ranging from the general public to politicians. I am also responsible for our research ethics policy. It's a varied and fascinating role!
My Interview

How would you describe yourself in 3 words?

researcher-turned strategist and communicator

What or who inspired you to follow your career?

My PhD supervisor - the coolest guy in plant science

What was your favourite subject at school?

Environmental science

What did you want to be after you left school?

A tree-surgeon or a vet

Were you ever in trouble at school?

Yes - for putting rude jokes in my English homework

If you weren't doing this job, what would you choose instead?

Gardening

Who is your favourite singer or band?

The Killers

What's your favourite food?

Chips with lots of salt and vinegar

What is the most fun thing you've done?

Travelling

If you had 3 wishes for yourself what would they be? - be honest!

More time; more sleep; and a pet dog

Tell us a joke.

What did one snowman say to the other? Can you smell carrots?!

My profile link:
https://ias.im/u.289613
---
---
---