Profile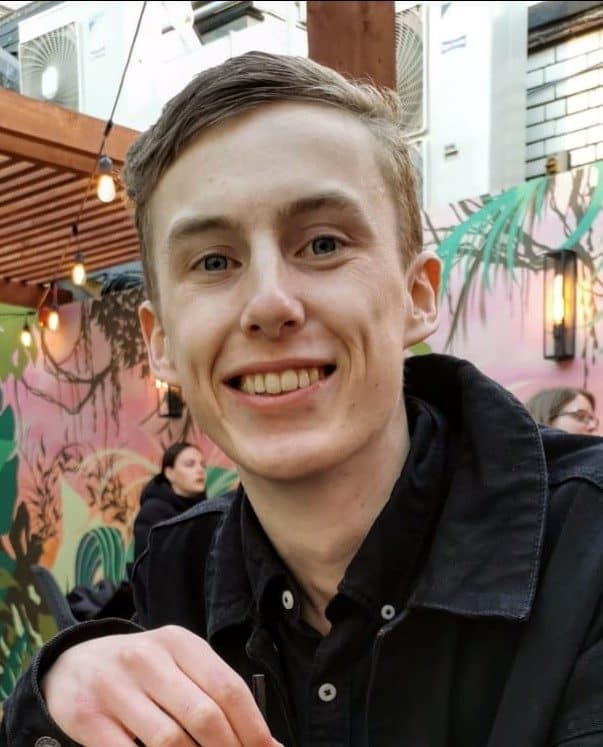 Kieran Woof
My CV
Education

School/Sixth Form – George Abbott School

BSc Biological Sciences – University of Southampton

MRes in Advanced Biological Sciences – University of Southampton

Qualifications

I did a BSc at University of Southampton, with my final year project looking at how plant roots adapt to different soil conditions. Lots of lots of plant growing and root measuring.

I then did an MRes at the same University studying the role of Metal Transport proteins in plants and how these can be used to make them more tolerant to different environment. This involved gene cloning (lots), plant growing, culturing.. all sorts really!

Both these courses and the MRes in particular gave me a lot of experience of working in a lab and working independently on my own research, as well as trying loads of different experimental techniques. This has been so useful when I've gone to work in places following University.

Work History

Whilst at University I worked at Wisley Gardens in the summer, working in both the woodland and Trials and Testing areas, which gave me an insight into the world of horticulture and plant Biology

Following University I worked at Forest Research for 2 years, where I studied the plant pathogen Phytophthora ramorum, culturing it from infected tree samples and sequencing any specimens presumed to be infected.

After that, I ended up here at Kew!

Current Job

Research Assistant for the Darwin Tree of Life Project, working on Fungi specimens.
Kieran Woof is a member of:
About Me:

I'm a biologist working on all things Fungi here at Kew Gardens. I love messing about with things in the lab or outside – so really, a Biologist is the perfect job for me!

Read more

I love being outside and travelling to new places. That said, there's nothing wrong with sitting at home sometimes and watching a bit of rubbish TV.. I also love football – although it stresses me out far more than I care to admit!

Read more

I'm a Research Assistant on the Fungi side of the Darwin Tree of Life project. I deal with all our incoming samples, processing them, culturing them, and then barcoding them before sending them off for sequencing. I also collaborate with our collectors in the field and organize site permissions, so a bit of everything really!

Fungi are weird and wonderful things, so I sometimes have to try a few different things to get what we need from them – you'd be surprised how often two similar fungi can behave completely different from one another!
My Interview

How would you describe yourself in 3 words?

Eco loving Biologist

What was your favourite subject at school?

Biology (Surprisingly enough..)

What did you want to be after you left school?

I really had no idea except for something science related..

Who is your favourite singer or band?

At the moment it's probably Tame Impala and Queens of the Stone age.

What is the most fun thing you've done?

Getting to see a pod of wild Killer Whales was really cool

If you had 3 wishes for yourself what would they be? - be honest!

To travel to New Zealand, to run a marathon, to watch Watford FC win the Premier League

My profile link:
https://ias.im/u.294414
---
---
---