Profile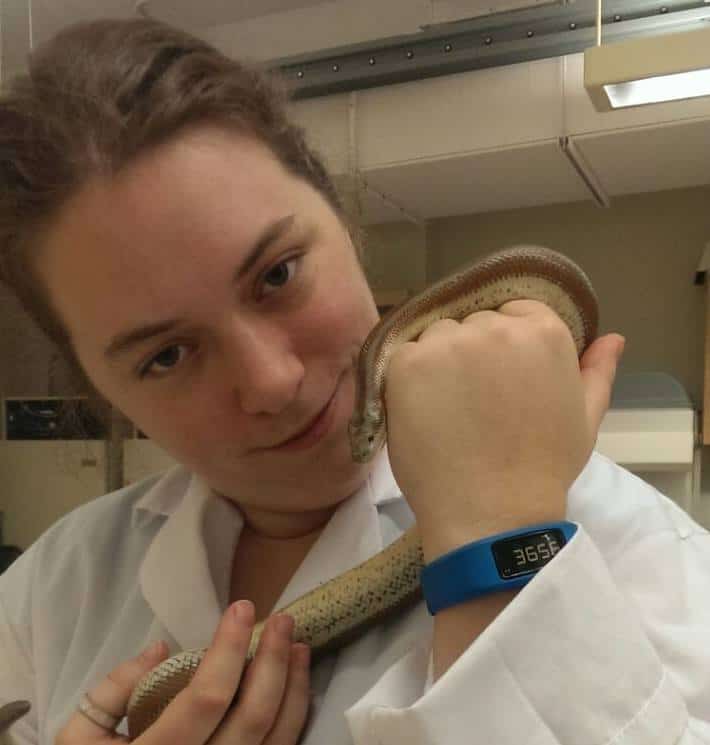 Sophie Potter
My CV
Education

Bradon Forest School, Purton, Wiltshire (for GCSES)
Cirencester College, Cirencester, Gloucestershire (for A Levels)
Cardiff University (BSc)
University of Exeter, Cornwall Campus (MSc)
Carleton University, Ottawa, Canada (PhD)

Qualifications

13 GCSEs
4 A levels (Biology, Chemistry, History, Law)
BSc Biology
MSc Conservation & Biodiversity
PhD Biology- I studied the social behaviour of the Trinidadian guppy

Work History

Bookseller (several times!),
Hospital Admin Assistant,
Biology Department UCAS representative,
Peer Review Officer at a Science Funding Organisation,
Funding Coordinator at University of Hull,
Teaching Assistant at Carleton University

Current Job

Projects and Communications Manager

Employer

Tree of Life Programme, Sanger Institute
Sophie Potter is a member of:
About Me:

I'm someone who loves nature and the environment, so I joined the Darwin Tree of Life team to try and help scientists protect it!

My Work:

I'm the Projects and Communications manager in the Tree of Life programme. My team help run the public engagement activities and publish the scientific papers about our research. Previously I did a PhD in fish friendships!
My Interview

How would you describe yourself in 3 words?

Helps science happen

What was your favourite subject at school?

Biology, History and French

What did you want to be after you left school?

Loads of things! Highlights include a marine biologist, a doctor, a teacher and a barrister!

Were you ever in trouble at school?

I got detention for talking to my friend during physics class...

If you weren't doing this job, what would you choose instead?

I'd like to be David Attenborough, but I think that job is taken...

What's your favourite food?

Vegetarian sushi

If you had 3 wishes for yourself what would they be? - be honest!

1) A carbon-neutral teleport device (so I can quickly visit friends in Canada), 2) an extra 3 hours a day dedicated to reading books and 3) the ability to win GBBO!

Tell us a joke.

Why do fungi have to pay double fare on buses? Because they take up too mushroom (sorry)

My profile link:
https://ias.im/u.289612
---
---
---
---